Feteccini "FLAMENGO" // An Island BBQ Fete
July 30@11:00 am

-

6:00 pm

EDT
We're BACK and we're OUTSIDE to celebrate our 6 year anniversary!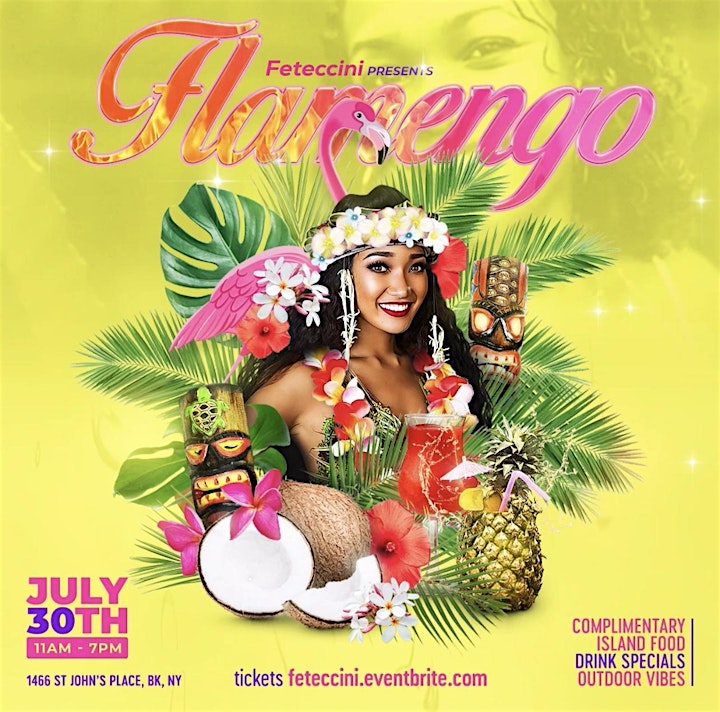 Feteccini
presents
FLAMENGO // An Island BBQ Fete
We're firing up the grill in the backyard with an island themed fete to celebrate our 6th year anniversary.
Welcome back everyone from St Lucia and BRT Weekend. Let's relive the Dennery energy while we send off the next wave of carnivalers to the Spice Island for Spice Mas.
(Complimentary corn soup + grilled food while supplies last)
Be ready to catch a big vibe.
We'll have some freebies early on, so arrive early to get yours.
Theme: Pink, Orange, and or White (Suggested, not mandatory)
———————————————–
11am – Breakfast Lime (w/ complimentary bake & saltfish, & corn soup)
1pm – JAB'QUE (Grill tingz)
3pm – VIBESSSS
———————————————–
Leh' We Fete!